Ketonenergy Collagen Athlete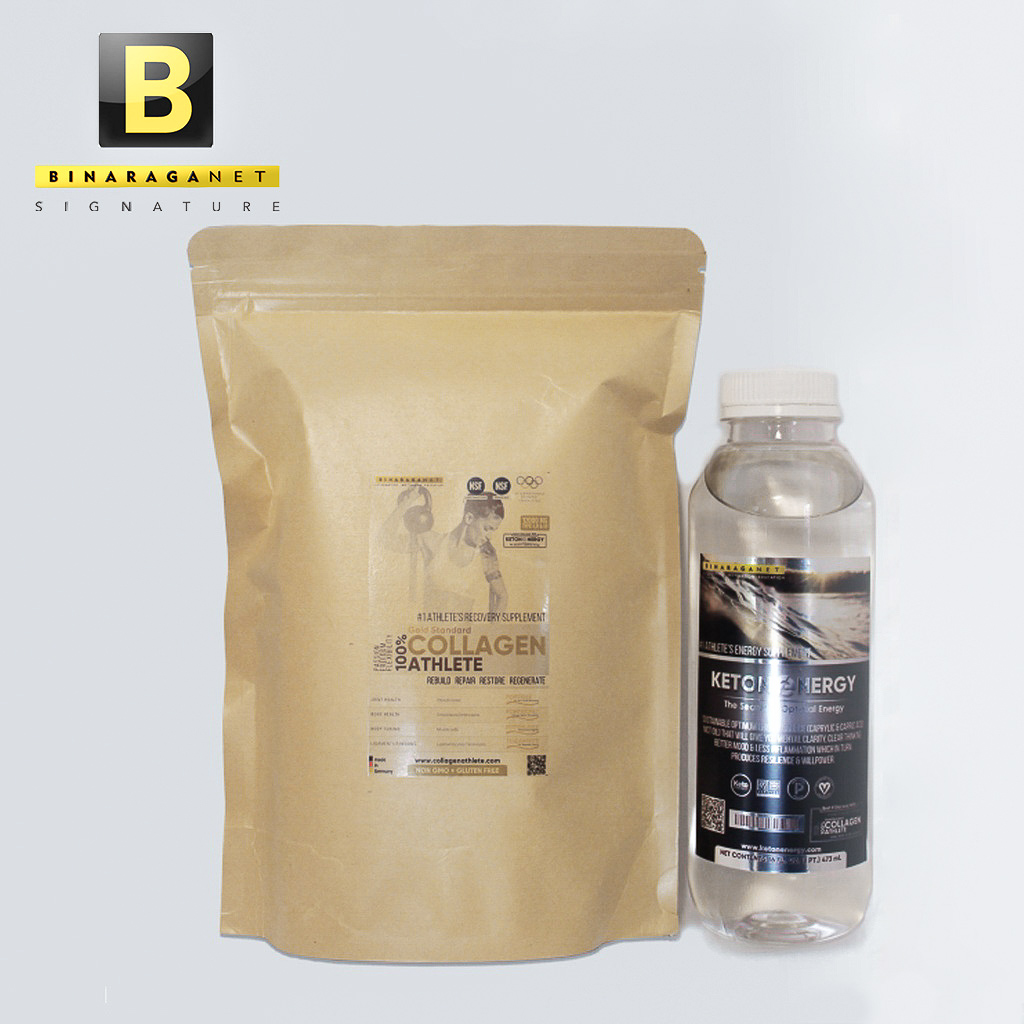 Ketonenergy Collagen Athlete
---
Ketone Energy Caprylic & Capric Acid MCT Oil 16 Oz

Supports healthy weight loss
Aids gut health
Supports cognitive health
Helps prevent heart disease
Can help manage diabetes
Increases exercise performance
Supports ketosis
Helps to keep you satisfied

Competitive athletes are always looking for an edge: a means to run a millisecond faster or reach a fingertip higher. For a clean boost, We recommend that athletes' look no further than the Ketone Energy. With benefits spanning from increased cognitive functioning to enhanced physical performance, ketones are the body's natural resource for unlocking athletes' innate potential.

Collagen Athlete

Collagen Athlete contains TENDOFORTE® designed to increase the strength and flexibility of ligaments and tendons, helping to stabilize the musculoskeletal system and decrease the incidence of injuries.

Collagen Athlete contains FORTIGEL® a bioactive component proven to stimulate joint cartilage regeneration.

Collagen Athlete contains FORTIBONE® that contributes to bone health by promoting the biosynthesis of the extracellular bone matrix.

Collagen Athlete contains BODYBALANCE® that contributes to body toning as it helps to increase muscle mass, to decrease body fat and to increase strength.
---
30-day money-back guarantee
Free Shipping in Indonesia
Buy now, get in 2 days